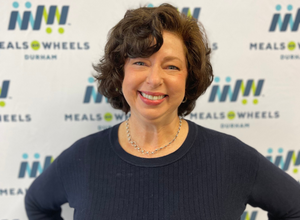 Director of Development and Communications
919-230-7832
jill@mowdurham.org
Jill Ullman joined the Meals on Wheels Durham team in April 2021 and directs both our fundraising and communications efforts. Jill has been in the development field for 16 years and has spearheaded fundraising programs for both the nonprofit and higher education sectors. She is responsible for developing, implementing, and evaluating strategies to sustain and grow MOWD and for overseeing our communications operations.
Prior to joining MOWD, Jill served as Director of Development for the School of Media and Journalism and University Libraries at UNC-Chapel Hill.
A Durham native, Jill holds a BA in Art from Guilford College. She currently resides in North Durham.