Meals on Wheels Durham loves to spread cheer to clients throughout the year, making sure they are cared for during the holidays. Check out how we celebrate our seniors all year with sweet treats and gifts.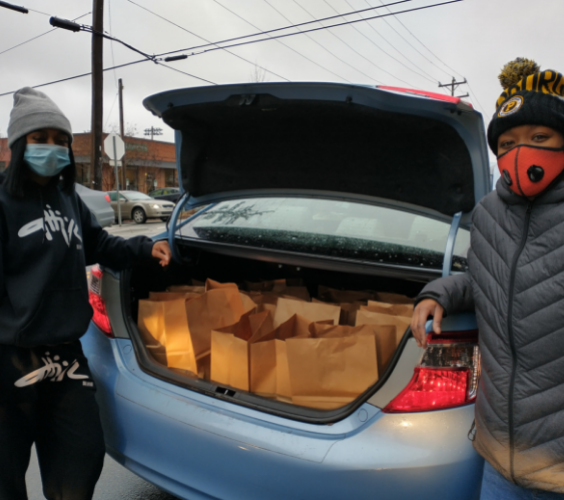 Thanksgiving
Meals on Wheels Durham and the Durham Rescue Mission partner annually to deliver hundreds of hot turkey dinners to MOWD clients on Thanksgiving Day. 
Details about this year's Thanksgiving Meal will be announced in the fall.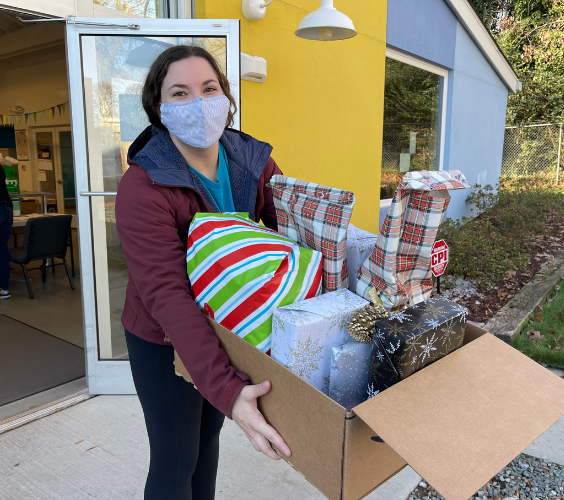 Holiday gift Program
Every holiday season, each Meals on Wheels Durham client receives a gift they've selected from a carefully curated list of special items — a tradition made possible by contributions from generous community members.
Numerous Secret Santa's from all over the country adopt routes, purchase client gifts on our Amazon Wishlist, donate funds, and wrap hundreds of gifts to make our gift program possible.
More information about this year's Holiday Program will be shared later in the year.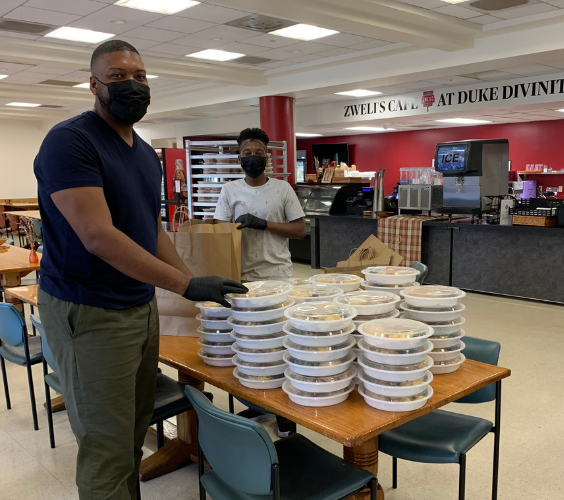 Holiday Meal Program
After the gifts are wrapped and delivered—it's time to feast!
Since 1980, Meals on Wheels Durham has partnered with Judea Reform Congregation around Christmas to deliver hundreds of hot holiday meals to hundreds of clients in December.
In 2022, the delicious meals were prepared by the first Zimbabwean Restaurant in the United States, Zweli's Kitchen. In addition, the Congregation raised over $8,000 dollars for the meal program, and 40+ volunteers delivered to 550+ clients.
Thank you, Judea and Zweli's, for thinking of our clients and making the holiday season brighter with great food—and a smile.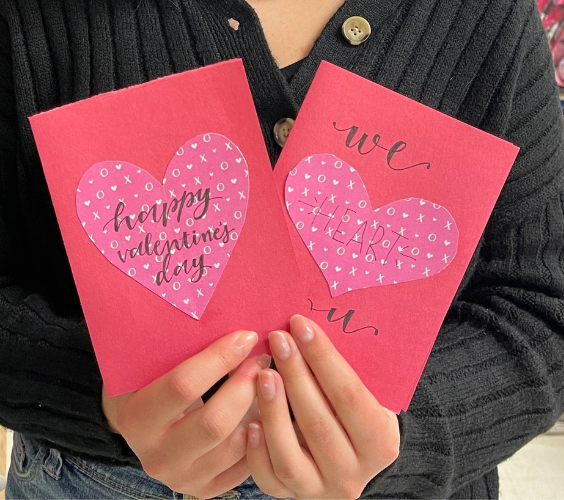 Valentine's Day
Every February, Meals on Wheels Durham sends hundreds of heartwarming valentines and delicious treats to clients to remind them how much we care. 
If you are interested in donating Valentine's Day cards or goodies, contact our Director of Community Engagement.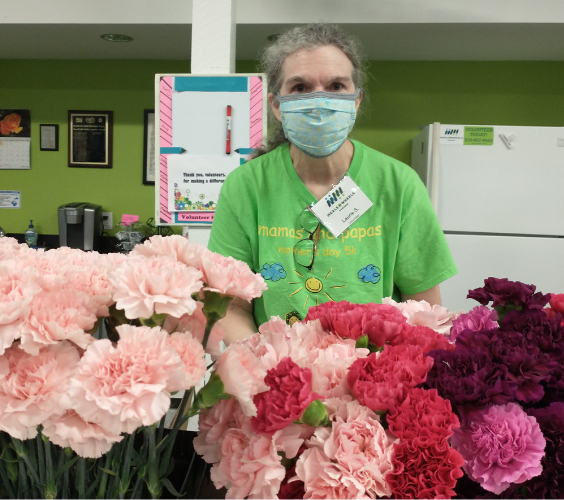 Mother's & Father's Day
Mother's and Father's Day are special times of the year where we honor the phenomenal moms, dads, grandmas, and grandpas that we have the privilege of serving meals to each weekday. Every May and June, we celebrate our seniors with a sweet memento⁠—like cupcakes, cookies, and fresh flowers⁠—to show our appreciation.
If you are interested in donating to support Mother's or Father's Day, please reach out to our Director of Community Engagement.
interested in supporting Our Holiday Programs?