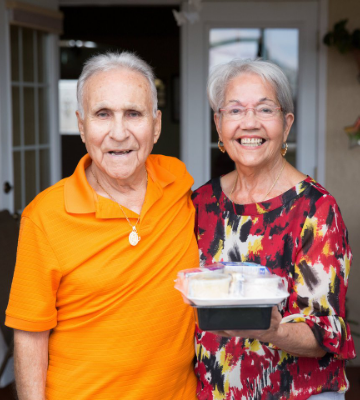 Our Program
Every morning, cadres of compassionate Meals on Wheels Durham volunteers gather at our facility and head out in all directions to deliver meals, a safety check, and a smile to 500+ homebound, elderly clients around Durham County. 
Not only do we distribute nutritious lunches, Meals on Wheels Durham provides so much more than a meal by offering various programs and resources that enrich the overall wellbeing of our clients. We brighten client birthdays, provide holiday meals and gifts, and provide pet food for clients' furry friends to name a few.
Meals on Wheels Durham is a team effort, an example of what wonderful things can happen when a community invested in caring for its own mobilizes.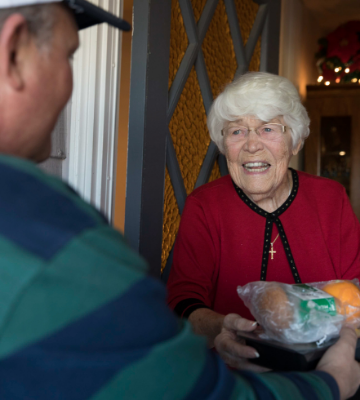 OUR MISSION
Meals on Wheels Durham is dedicated to enhancing the quality of life for older adults and other community members who are homebound and unable to provide proper nutrition for themselves. Through daily meal delivery and regular contact with caring volunteers, we strive to positively impact our clients' health, independence, and connectivity.
OUR HISTORY
In 1969, the Center City Church Council (subsequently renamed Durham Congregations in Action) commissioned a number of studies to learn how they could best help the community. Research indicated that a program to provide meals for those who were unable to meet their own nutritional needs was in clear demand. Meals on Wheels Durham was founded in 1975 as a direct result. The first volunteers served about a dozen older adults who were homebound, coping with health challenges, and living alone. In the intervening years, Meals on Wheels Durham has experienced tremendous growth. Today, the program serves more than 550 Durham County residents each weekday and delivered over 201,000 meals last year - the most in our 47-year history.